Simple platform to Send Promotional, Marketing, OTP etc sms.
Bulk SMS service or bulk message means sending SMS to one or more recipients via software/API/web platforms such as Nimble provide platform to send online bulk SMS in India. Generally, Bulk SMS are of two type transactional bulk SMS and promotional bulk SMS. Bulk SMS can be sent like an individual SMS to customers e.g. receiving an OTP, notification on transaction. If any online or offline businesses want to create, schedule and send SMS campaigns for marketing or notification then all those activities can be done from Nimble's bulk SMS software.
Our SMS Gateway Features
Statistics & analytics
Measure the effectiveness of your SMS campaign by tracking delivery rates.
API for developers
Use our API to integrate SMS service with your website or CRM system.
SMS Automation
To send SMS automatically Schedule your SMS campaigns for a particular date and time.
Our SMS Solutions
Our experienced Staff and dedicated Servers provide these services with a smile.
Build Your New SMS Strategy.
Launching an SMS campaign to all of your SMS subscribers is not always effective.
Send SMS text messages to individuals and groups.
Send SMS Messages using schedule Date and Time
Upload existing lists from csv/excel files
Use Draft templates to send messages.
View bulk sms delivery reports.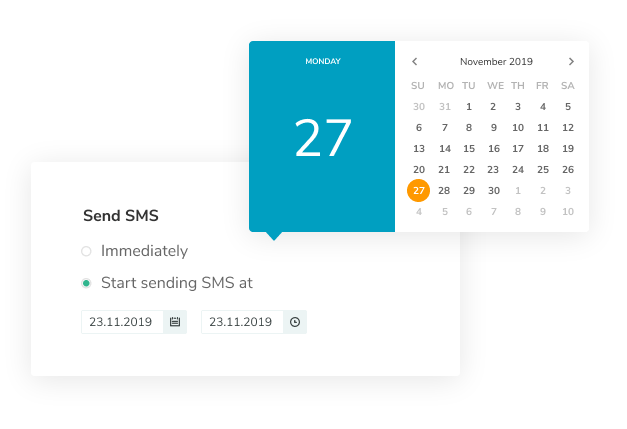 Customer satisfaction is our motto
Through custom software applications, we provide solutions that make running a business a little easier. By automating processes, our software solutions help reduce human error, reduce costs, and improve profitability.